A prevailing paradigm of how rainfall patterns will change on a warming Earth is that the hydrological cycle strengthens causing wet regions to get wetter and dry regions to get drier.
However, this is not always the case: Hawkins, Joshi & Frame (2014) highlight one particular effect – the movement of the Inter-Tropical Convergence Zone (ITCZ) – as a key long-term driver of rainfall changes that do not follow this 'wet get wetter' paradigm.
[Update 30/07/14: Two comments below rightly point out that the 'wet get wetter' paradigm is understood to be an oversimplification of what is expected, especially over land regions.]
The ITCZ is a band of clouds & rain found near the equator. It moves north & south during the seasons, following the Sun's zenith, but is also projected to move more permanently as the planet warms.
Our key new finding is that, if you warm the planet for long enough, this ITCZ band will move over some regions (making them wetter) and eventually past them (making them drier again). This is like a very slow moving weather front.
Figure 1 below shows projected summer precipitation in five GCMs from 1860-2300 using historical & RCP8.5 emissions for a region in South America (80W-65W), compared with a climatological estimate from GPCP.
Some GCMs (especially those with higher spatial resolution) demonstrate this 'wetter then drier' signal for this particular region as the ITCZ slowly moves southwards. However, there is considerable model uncertainty in the projected response as other GCMs do not show this effect. Note also that just using an ensemble mean would likely not reveal this signal.
Figure 2 shows the precipitation timeseries for 5°N highlighting the 'wetter then drier' effect for a single location. The projected rainfall changes are seen to be 'non-monotonic', with implications for planning for a changing climate, i.e. should decisions be made assuming a wetter or drier future? Projected temperatures continue to increase in this region in all cases.
Finally, we note that economic models of climate change assume quite simple and constant relationships between rainfall and temperature. This research demonstrates the limits of these assumptions.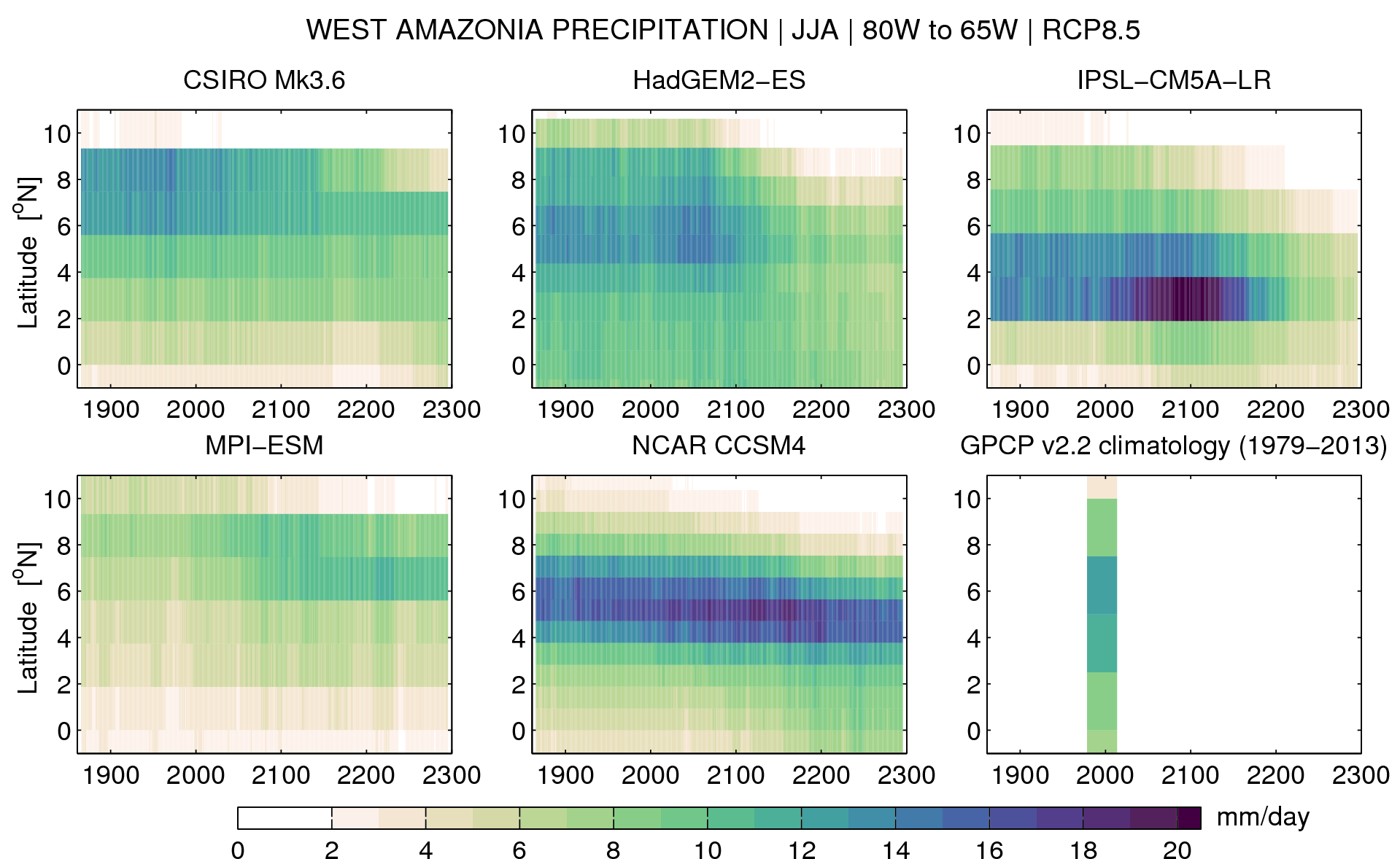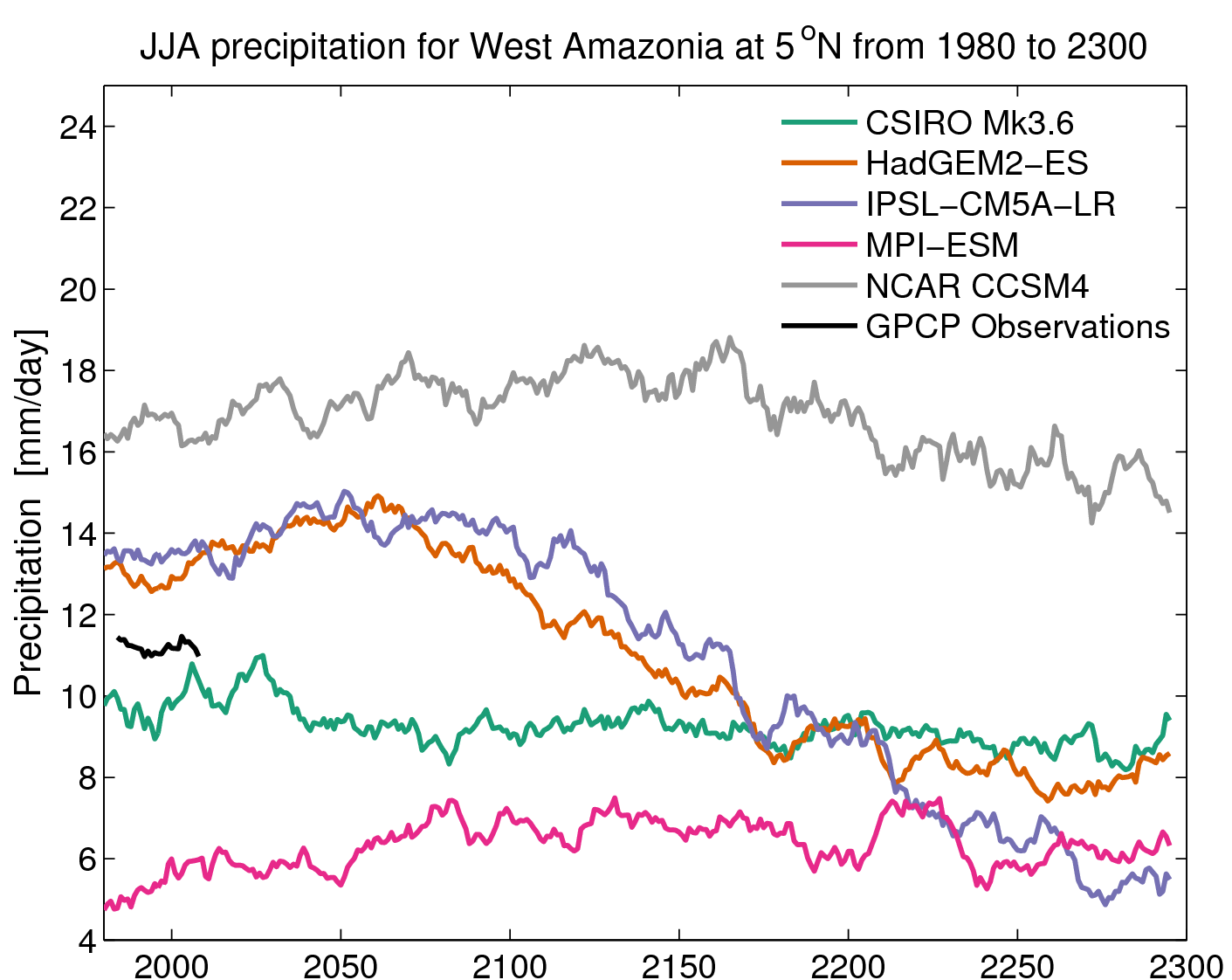 Hawkins, E., Joshi, M., & Frame, D. (2014). Wetter then drier in some tropical areas Nature Climate Change, 4 (8), 646-647 DOI: 10.1038/nclimate2299