Communicating climate variability has become an important issue with the recent slowdown in global surface temperature rise. Below are some examples of different aspects of communicating these issues, with a focus on regional spatial scales, but more examples would be welcomed! What works, and what doesn't?
---
Practical demonstration
Take a shuffled pack of playing cards with red cards representing 'warm' years and black cards 'cool' years. When dealing the pack there will be times when several warm or cool years appear together. Next, remove some black cards from the pack, and reshuffle. This pack now represents a changed 'climate' with less cool years. When dealing the pack for a second time, there will be more periods of warm years, but probably periods of cool years as well. Even though the climate has warmed, every year need not be hot!
[Taken from Hawkins (2011, Weather) (or author's open access version)]
---
Trend and variation animation
---
How variable is local temperature?
The figure below compares global temperature variations with local temperature variations, specifically Central England Temperature, on the same scale. This highlights how although local temperatures can follow long term trends in global temperatures, they have far larger variations, and this is an example of why local temperatures are not representative of the globe in any particular year.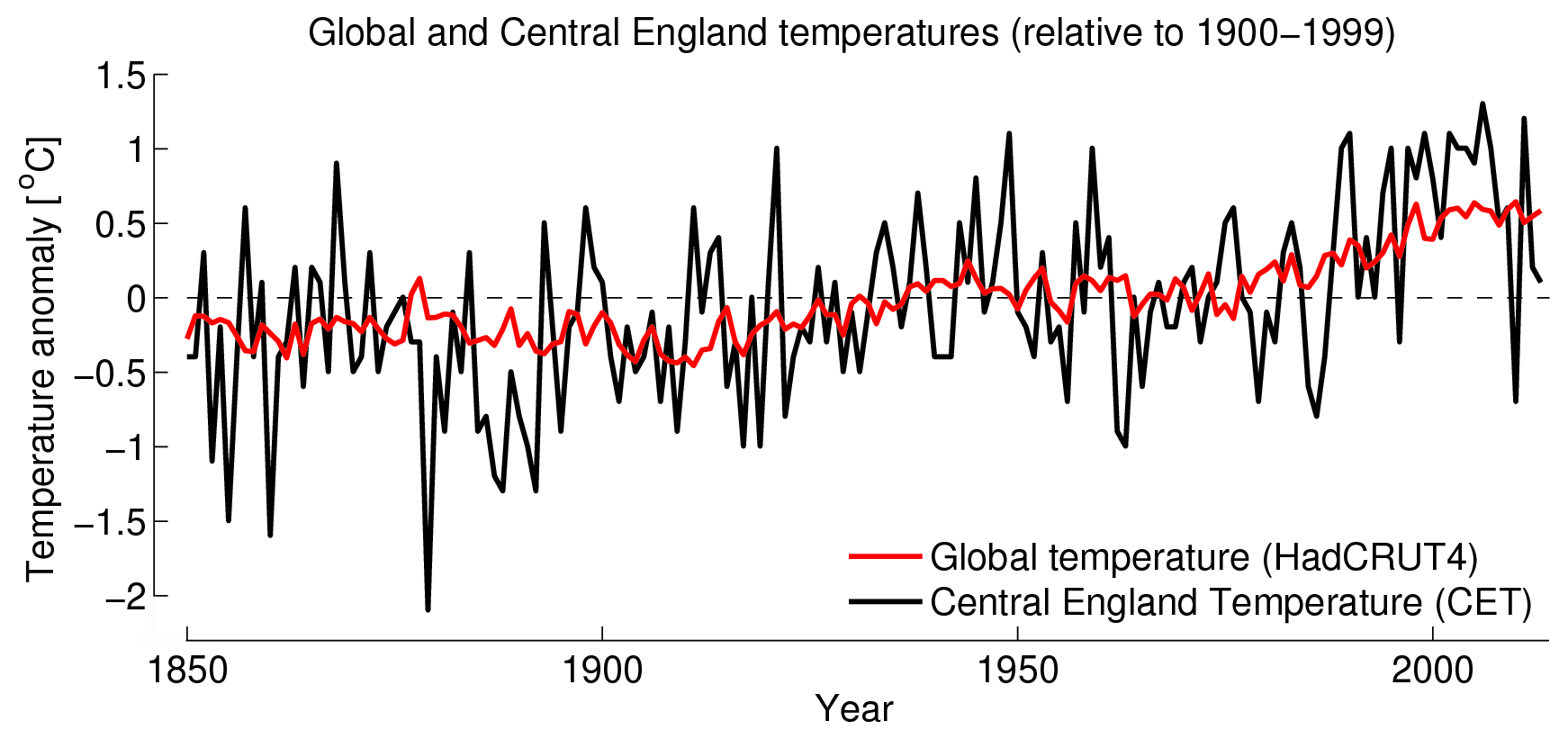 ---
What is the range of possibilities for CET in the future?
Given the variability shown above, what does this mean for the future? The figure below shows ten simulations with the same climate model for the coming decades, each with a different evolution of temperatures. For Central England this results in very different possible trajectories for the future, even though they all warm in the long term. Similar examples are also described here and here.

---